Date: Mar 21, 2023
Location: Munich, DE
Company: REHAU
Job-ID:17629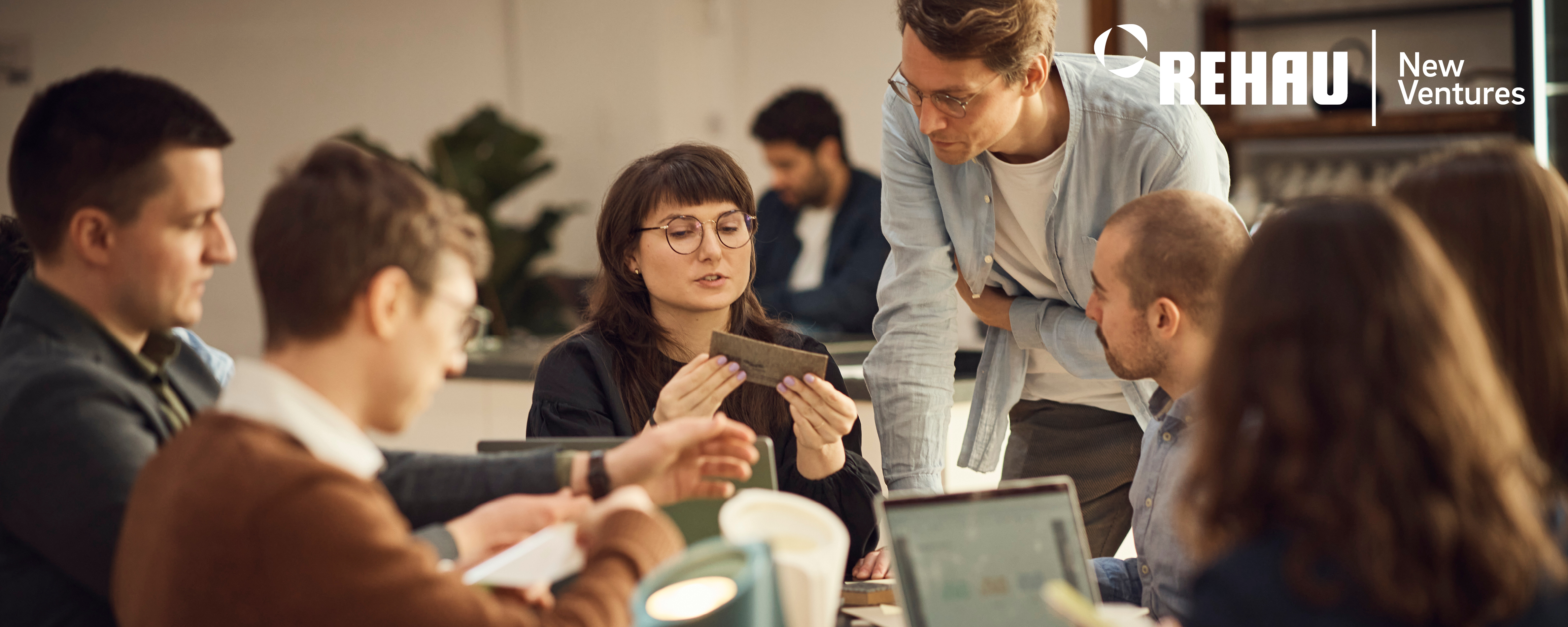 We are REHAU New Ventures, the independent venture builder of the REHAU Group, here to achieve sustainable and profitable growth by establishing new businesses in the areas of Digital Construction and Better Living. Our work always centers around customers. Combined with the strong entrepreneurial backing of the REHAU Group, REHAU New Ventures makes for a competent and reliable partner. Our team in 5 locations worldwide between Washington DC and Shanghai works in an agile and iterative way along the entire process, from problem identification until the growth phase of the ventures emerging from our innovations.
Portfolio Manager (f/m/d)
at one of our locations in Munich, Nuremberg, Berlin or throughout Germany in a home office or, if you prefer, internationally at our Innovation Hub locations in Shanghai or Washington I  Fulltime (100%)  | permanent position 
We. Enhance. Lives. - This is what awaits you:
As the Portfolio Manager you are responsible for our investment strategy for our existing ventures and investment rounds for them. You will oversee our ever-growing ventures and match our portfolio continuously with external growth opportunities. 
You lead the implementation of our venture portfolio strategy to create value through growing our ventures.
You are responsible for preparing and performing seed and series investment rounds for our global portfolio of ventures
You acquire investors for our ventures and maintain existing collaborations and contacts with the goal of building a strong network among industry partners, co-investors and potential exit partners.
You are the interface between our teams and investors (internal and external), providing all necessary information and clearing obstacles out of the way when necessary. 
You support the drafting of development plans, the achievement of investment targets, as well as internal and external stakeholder management.
You manage the investor identification process, including pitch preparation, due diligence support, structuring the communication with investors and defining term sheets.
What you can expect from us:
We impress with passion and motivation. 
Communication on equal footing is lived reality in our teams. 
We want our team to feel comfortable and we want to work together on a long-term basis.
We offer you a responsible position as well as the opportunity to work independently and flexibly in our goal-oriented company builder.
High planning security through a permanent contract. 
Work-life balance by 34 days of vacation with flexible working hours. You can work from our office or from home.
Comprehensive training and development program, whether it is to refresh existing skills or develop new ones.
An individual training for your needs is a matter of course for us. 
... and of course much more 
 
For this position, you should meet the following requirements:
You have an entrepreneurial personality with strong initiative and interest in start-ups and venture capital.
You have a very good understanding of how start-ups and ventures continue to grow via funding rounds.
You bring detailed expertise in VC deal terms and experience in structuring funding rounds for startups and have an excellent network in 
the investor scene in Europe. Additional network in North America and/or Asia is a plus.
You are familiar with business cases, firm value calculation, data rooms,bridge, seed and series financing rounds and investor relations.
You have a high level of empathy combined with the ability to re-evaluate things quickly and work closely with founding teams.
You have an interest in and a high affinity for impact investing in the Better Living and Digital Construction sectors.
You have the knowledge and skills to apply various techniques for the elaboration and implementation of investment strategies in line with investment objectives as well as for effective portfolio management.
You have a practical mindset and attitude with a strong motivation to take responsibility.
You have at least 5+ years of experience in venture capital, portfolio management and/or M&A projects. 
---
The REHAU Group is a family-owned company with over 20,000 employees in 54 countries, specialized in polymer solutions for construction, mobility and lifestyle. We are inspired by the technological achievements and progress of our parent company, but are ready to take the leap into a reshaped future.
We are looking forward to receiving your application and telling you more about our company and this great opportunity.
Use our online application form to do this. You can find out more about the application process from Jeanine Bläsche by WhatsApp +49 151 2643 1083. 
Curious? More information about us on our Website.

Job Segment: Venture Capital, Chemical Engineer, Manager, Finance, Engineering, Management