Job-ID:17795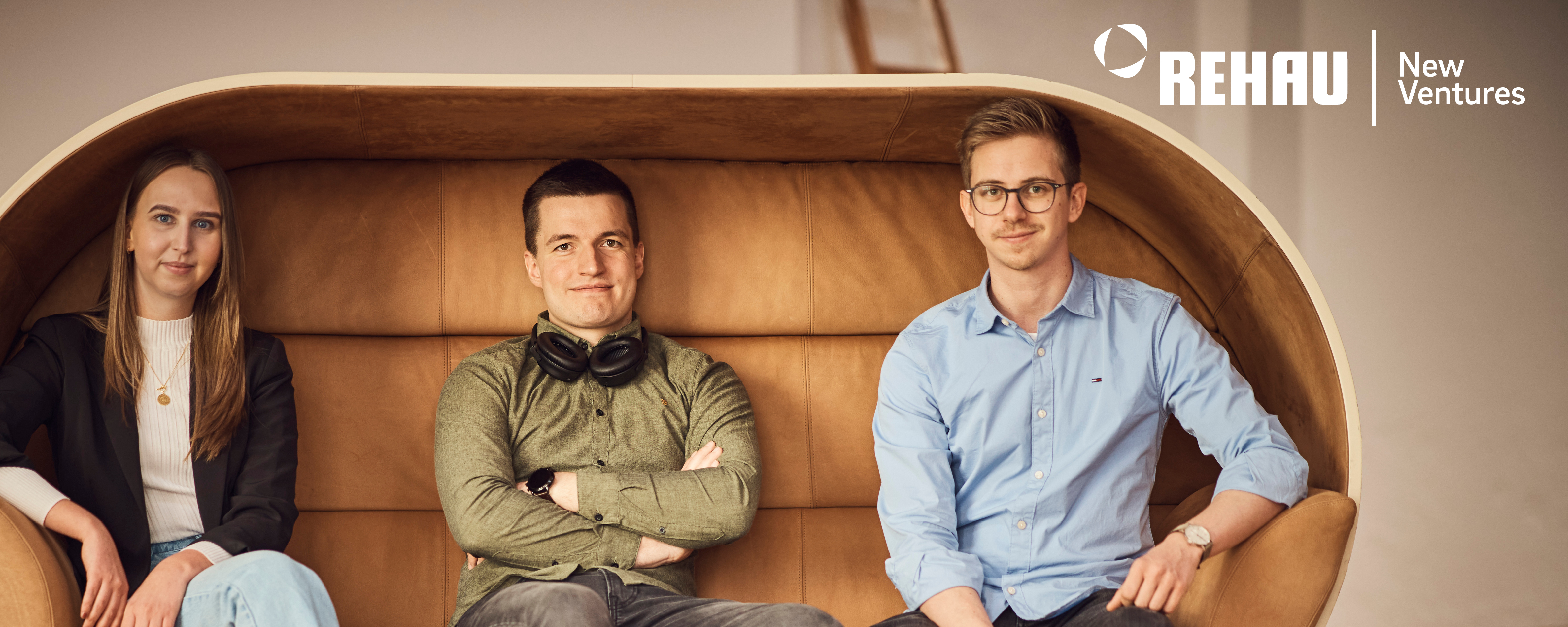 We are REHAU New Ventures, the independent venture builder of the REHAU Group, here to achieve sustainable and profitable growth by establishing new businesses in the areas of Digital Construction and Better Living. Our work always centers around customers. Combined with the strong entrepreneurial backing of the REHAU Group, REHAU New Ventures makes for a competent and reliable partner. Our team in 5 locations worldwide between Washington DC and Shanghai works in an agile and iterative way along the entire process, from problem identification until the growth phase of the ventures emerging from our innovations.
Venture Architect - DIGITAL PRODUCTS (f/m/d)
at one of our locations in München, Berlin, Nürnberg, Rehau | Mobile Office possible I as soon as possible I full time I permanent position 
Your mission:
Together with you, we want to build the world of tomorrow by building useful and user-centric ventures. As Venture Architect - Digital Products (f/m/d), you will support and advise all ongoing ventures with product-specific expertise and experience. 

Work on the "next big thing" and make our software and hardware products a success together with our venture teams.  
You enjoy working on multiple products and support our venture teams with your skills and knowledge. 
You'll be responsible for developing new product strategies and product visions and ensuring the development processes in our ventures run effectively and efficiently. 
You will work closely with our venture team in an agile development environment. 
You will guide the process, from the initial idea to the finished product. 
In the process, you define MVPs, create roadmaps, write user stories, develop landing pages, and execute A/B testing. 
You'll be responsible for the selection of development partners, optimization of development processes, and compliance.
Once the venture is ready, you will support the team in hiring the right Head of Product (f/m/d).
You will always keep an eye on KPIs, sprints, and milestones as well as all challenges in the product cycle. 
We offer you:
Passion and motivation
Communication on equal footing is lived reality by our teams. 
Colloaboration on a long-term basis
A position with responsibility as well as the opportunity to work independently and flexibly in our goal-oriented company builder.
A permanent contract, giving you a high planning security. 
Work-life balance with 34 days of vacation and flexible working hours, you can work from our office or from home.
A comprehensive development program, whether it is to refresh existing skills or develop new ones.
Individual training based on your needs. 
You want to do sports or travel across the country with the 49€ ticket. No problem with us. 
... and of course much more. 
Your Profile:
You have 3 to 5 years of practical experience with the conception and design of digital B2B-products and -services. 
You have experience in iterative working methods (MVPs, lean startup method, ...).
You have a very good German and English language skills. 
You have a deep understanding of UX/UI, design thinking and agile methods
You have supportesd at least 3 software products from start to finish and first experience with supporting hardware products. 
You passion it to develop products and services that customers will love.
You want to work on several software and hardware MVPs at the same time and hand them over to the future Head of Product (m/f/d) of the venture. And should you fall in love with one of the MVPs, there is a possibility to join the venture. 
You have empathy and the ability to recognize complex interrelationships. You enjoy networking with people and bringing them togehter towards a common goal.
You have a high level of self-organization and the ability to focus on multiple projects while keeping the big picture and strategic goals in mind.
---
The REHAU Group is a family-owned company with over 20,000 employees in 54 countries, specialized in polymer solutions for construction, mobility and lifestyle. We are inspired by the technological achievements and progress of our parent company, but are ready to take the leap into a reshaped future.
We are looking forward to receiving your application and telling you more about our company and this great opportunity. Use our online application form to do apply.
You can find out more about the application process from Jeanine Bläsche via WhatsApp +4915126431083. 

Are you curious? Find more information about us on our Website.
Apply now 

Job Segment: Developer, Architecture, Testing, User Experience, Chemical Engineer, Technology, Engineering
Apply now »